One small flight for a drone, a giant leap for sustainable delivery services
Kookiejar of Sweden, Superyacht Supplies Ltd, and MC-CLIC, a Monaco-based drone operator, in collaboration with Baccana Digital Consulting, have achieved a successful pilot for a 5 Kilos drone delivery.
This maiden flight was completed from Fontvieille pier in Monaco to the SuperYacht M/Y Ocean Coral, managed by Ahoy Club.
The primary objective was to showcase how on-demand luxury goods delivery through drone services can effectively address logistical challenges while enhancing safety and sustainability thanks to electric powered drones.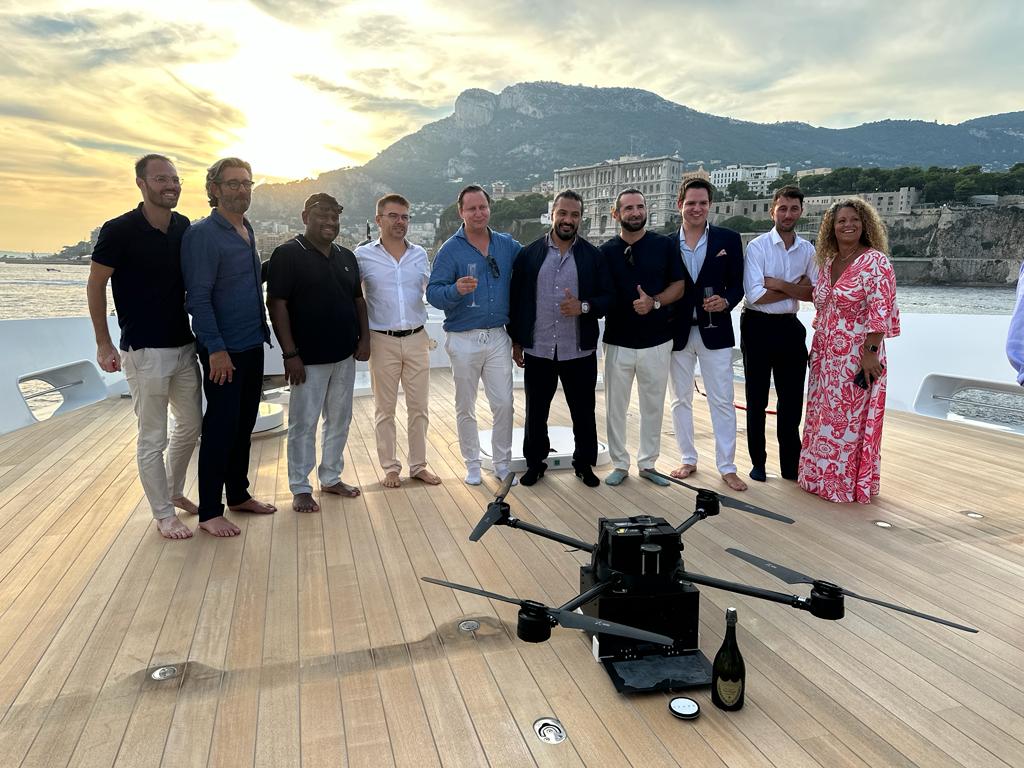 The Eagle has landed on the Coral Ocean Superyacht !
The launch, which took place on September 30th 2023 during the Monaco Yacht Show at sunset, represented a significant milestone in the field of luxury deliveries from the shore to the sea. It was the inaugural instance of daily on-demand drone services for Superyachts stationed offshore, catering promptly to the urgent needs of Yacht owners here in Monaco but also abroad.
The drone delivery was swift, seamless and precise, including a luxury watch (Ralf tech), a bottle of Dom Perignon Champagne and caviar (Azure Caviar).
This inaugural drone delivery flight was witnessed by many local and foreign personalities and companies including Mr Guillaume Rose, Chief Executive Officer of the Monaco Economic Board and member of the National Council, Air Chateau company of Dubai, the Giraudi Group and Mr Florent Saez managing the Delovery company, as well as Mr Michel Bouquier of Monaco Private Label.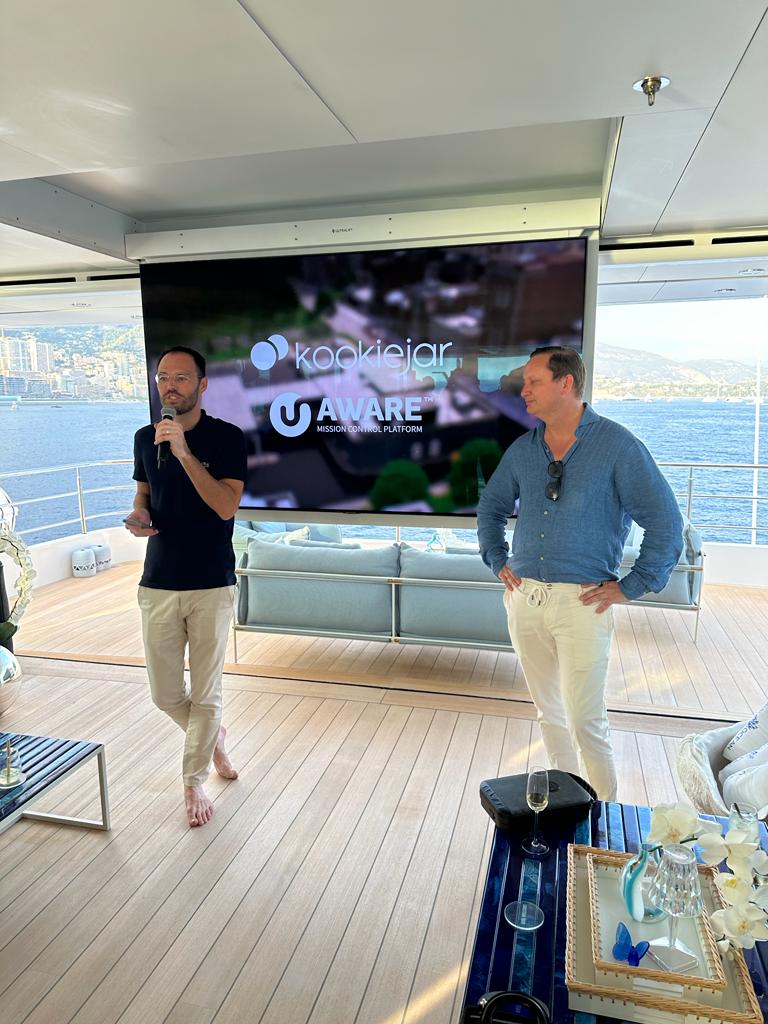 This project has empowered Kookiejar to access U-space services, collaborating with the Government of Monaco within the sovereign Airspace of Monaco with the Aviation Civile.
This successful collaboration has paved the way for broader on-demand drone delivery services, involving key stakeholders like the Maritime authorities of Monaco.
The cargo deliveries will operate between the Fontvieille Monaco center site on the west end of Monaco and are set to extend to three other installations along the Monaco coastline.
Looking ahead, Kookiejar and its consortium partners envision operating tens to hundreds of flights in the foreseeable future, delivering an array of luxury goods, various types of equipment, spare parts with Yachtneeds.com, and care packages to the Superyachts thanks to a revolutionary app in the making … made in Monaco !