Monaco, October 11th 2022 – Baccana Digital Consulting, digital consulting and digital services company in Monaco, with its CEO, Chris Clavel, active member of the Monaco Economic Board, entrepreneur and business angel, are now  business partners, consultants and official ambassadors of the educational Metaverse, the Winkyverse, launched by Mainbot.
As a Monegasque ESN working in the Principality and abroad, and with the support of its international network of clients and contacts, Baccana Digital Consulting will help promote the Winkyverse, the world's first educational and gamified Metaverse, supported by The Sandbox and built on Ultra, an ethical gaming blockchain.
Baccana Digital Consulting will assist Mainbot in developing the business community of this one-of-a-kind Metaverse with companies, major brands, and NGOs in Monaco and around the world, in order to support them in the Web 3.0 adventure.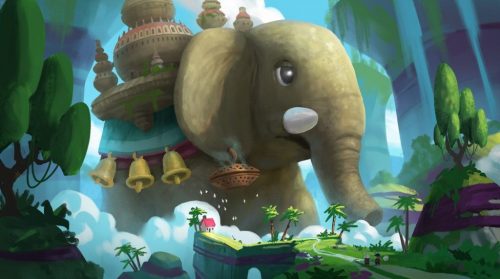 Baccana Digital Consulting will thus allow these brands to gain a foothold in an immersive universe, carrying strong values and offering a wide range of entertaining content focused on specific learnings for each type of audience: adults, children and families.
Promoters of disruptive and inclusive technologies, Baccana and Chris Clavel will lead a series of exciting projects that will demonstrate the power and potential of the Winkyverse, gaming, and educational Metaverse ecosystem.
The Winkyverse is the utopian Metaverse where humans live in harmony with nature, populated by iconic Ecobots and Animal Cities – gigantic versions of real-world animals carrying entire communities on their backs – all with total respect for the environment, quality that sets it apart from other platforms.
This partnership will encourage innovation and sustainability in the sector, allowing the most innovative brands to launch serenely into the Metaverse to develop their communities, and to reach their youngest fans around the world thanks to Web 3.0, all with the support of Baccana Monaco and Mainboat.
Being the first educational and ethical gaming metaverse for brands, the Winkyverse will benefit from Baccana Monaco's vast experience and working relationships with city states and VIPs, to evangelize the use of NFTs, Blockchain and Metaverse; all in order to imagine fun and educational experiences for as many people as possible, while creating new communication and revenue channels for these brands.
About Mainbot and the Winkyverse
Born at Ecole Polytechnique (the best engineering school in France) in 2017, Mainbot was created with one main objective in mind: to take advantage of new technologies to improve children's education and prepare them for the future.
Its initial product, an educational and evolving robot called Winky, is already used daily by thousands of families across Europe, to teach children aged 5 to 12 about robotics, programming and artificial intelligence.
In 2021, Mainbot and its CEO, Boris Kesler, saw a unique opportunity to take education to a new level by breaking down the barriers between digital and physical, virtual and real life. The company then announced that it would begin work on the Winkyverse, the world's first educational gamified Metaverse, powered by its own digital currency, Winkies ($WNK). An ICO at the end of the year succeeded in raising €24.5 million to support the project.
In the wake of spring 2022, a first series of around 11,000 unique NFTs, Winkybots, raised an additional €2.5 million.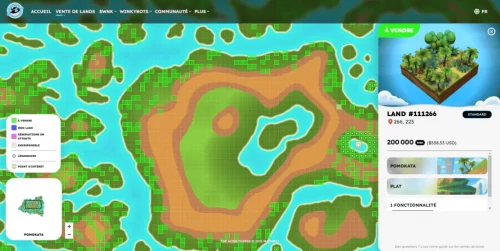 Finally, at the end of September 2022, a first round of lands' sales reserved for holders of Winkybots NFTs was successfully launched.
In the near future, at the beginning of 2023, the first NFT games will take place on the Winkyverse.
The first-time investors on the Winkyverse are prestigiously known, such as The Sandbox (a leader and precursor of the Metaverse), Alantra (an international investment bank which recently worked on the acquisition of RTFKT by Nike), CNRS, and the Ecole Polytechnique among others.
The board of Advisors is just as impressive with Sébastien Borget (co-founder of The Sandbox), Deborah Elalouf-Lewiner (co-founder of Edtech), Nicolas Gilot (CEO of Ultra) as well as former directors of Mattel, Disney, Aldebaran Robotics or even Pokemon International.
To date, the development team of the Winkyverse, installed in the heights of the Montparnasse Tower in Paris, has a hundred employees recruited for the most part from gaming leaders such as Blizzard, Ubisoft or Gameloft.
In the spring of 2023, Mainbot will launch a new substantial fundraiser to accelerate the development of the Winkyverse even more.
For more information, visit https://www.winkyverse.io.
About Baccana Digital Consulting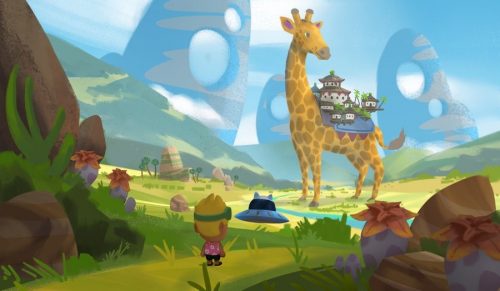 BACCANA Digital Consulting is the go-to agency for the digital transformations of Monegasque companies. Baccana provides its customers and partners with nearly 25 years of solid expertise in many areas of the digital industry and the Internet: analysis and consulting in e-commerce and marketplaces, online and conventional marketing, Virtual Reality and Metaverse.
With a global commercial and diplomatic network, Baccana Digital Consulting offers its services under the same banner for an effective digital transformation, peace of mind and more. We work in collaboration with recognized partners in the world of virtual reality to provide high-end VR animations.
Opening the doors to the Metaverse from Monaco, Baccana Digital Consulting helps companies to establish themselves on the platforms that offer them the best opportunities in line with their brand and their values ​​(Winkyverse, Sandbox or others), designs attractive experiences for target audiences, and implements flexible, scalable and remunerative models.
For more information, visit https://www.baccanagroup.com/ or contact-us by email at cc@baccanagroup.com or on the phone at +377 99 907 139.